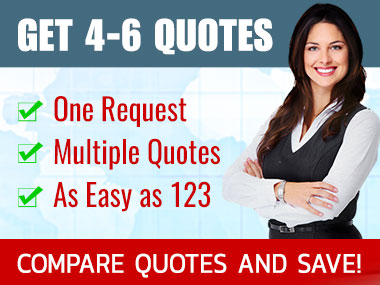 Get Multiple Removal Quotes
POLOKWANE

The South Africa Furniture Removals Alliance (SAFRA) now offers you an effective way of getting up to 6 Moving Quotes. Simply complete our easy Quote Request Form and get up to 6 Moving Quotes from reputable moving companies all over South Africa.
Afriworld Furniture Removals
POLOKWANE

Whether a residential or corporate relocation, Afriworld provides you with the best furniture removal services at the best prices. Why cause unnecessary stress for your family or office staff? Rather move with champions.
AA Van Lines
POLOKWANE

AA Van Lines has many years experience in the furniture removal industry and our staff are trained and experienced in all aspects of moving/re-location. Make your move easy and contact AA Van Lines for a quote.
Alert Removals
POLOKWANE

Furniture removals from Alert Removals makes your next move to your new home or office quick, easy and stress free. Alert Removals is a highly flexible and dependable solution provider when it comes to packing and removals in Durban and surrounding areas.
Britz Couriers and Removals
POLOKWANE

Britz Couriers and Removals offers professional furniture removal services throughout South Africa. Save up to 50% on our loads. Contact us today for a free removal quote.
Jonck Removals
POLOKWANE

Jonck Removals has been specialising in furniture removals since 1997. Our trucks are fully enclosed and secure. Stock-in-transit insurance is included with every load. We offer fast, friendly service at a good price.
Legend Furniture Removals
POLOKWANE

Legend Furniture Removals is a family owned furniture removals company based in Pretoria, specialising in household removals, furniture transportation, office removals and relocation services.
LG Share Transport
POLOKWANE

Every move is unique and each customer has specific requirements. At LG Share Transport we understand and adapt to these needs. Each of our employees is committed to providing smooth, positive moving experience by ensuring that every last detail.
Move Removal Logistics
POLOKWANE

Move Removal Logistics will move you safely from A to B. We provide residential and commercial moving services both domestic and nationally across the entire South Africa. We'll move you fast - at a very affordable rate.